Handwash and hand sanitiser products
Hand soaps
Regularly and thoroughly washing your hands remains the number one defence against coronavirus. Employees should be encouraged to frequently wash their hands, at least 20 seconds each time, and especially after going to the washroom, after blowing your nose, coughing, sneezing and before eating.
With increased washroom activity in your workplace, you should ensure to have a sufficient supply of hand soap to use.
For smaller workplaces, with only one or two washrooms, where there is only minimal use, simple hand pump soaps standing on the washbasin may be sufficient for your needs. If so, we recommend: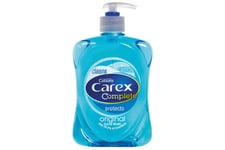 630070
Carex Antibac Pump Bottle
6 x 250ml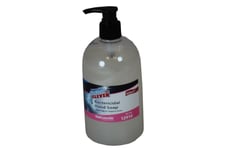 NW1291
Clean & Clever Bactericidal Unscented Hand Soap
6 x 450ml
Alternatively, in smaller workplaces but with a heavier footfall, you may already be using a bulk fill soap solution. In these case we recommend: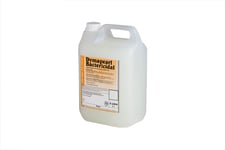 SC1165L
Dymapearl Antibac
1 x 5L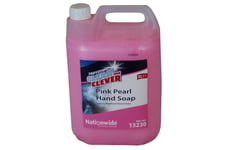 NW1323
Clean & Clever Pink Pearl
1 x 5L
In larger environments where cost in use considerations are paramount, we recommend that fully controlled, dispensing soap systems, are used, such as: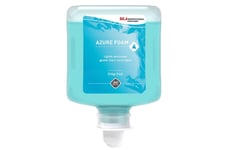 AZU1L
Deb Azure Foam Soap
6 x 1L
with 1 x WHB1LDS Dispenser*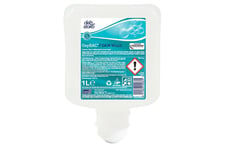 OXY1L
Deb Oxybac Foam Soap
6 x 1L
with 1 x TF2WH1 Dispenser*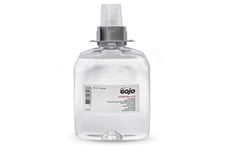 GJ5148-03-EEU
Antimicrobial Foam Soap FMX
3 x 250ml
with Dispenser GJ5157-06-EEVOO
Note: * dispenser available free-on-loan
Hand sanitisers
After washing your hands, it is good practice to apply hand sanitiser for extra protection. It is also essential that you keep your hands regularly sanitised when no water is available.
If you have regular visitors to your workplace, you should encourage them to use sanitiser before they enter. Placing a visible and easily accessed sanitiser station at the entrance to your building is advised.
For immediate personal use in all situations, and also for mobile workers, portable, pocket size hand sanitisers are useful. We recommend: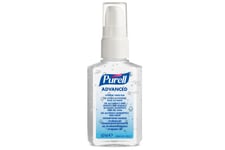 GJ9606-24
Purell Instant
24 x 60ml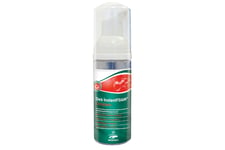 DIS47ML
Deb Instant Foam Sanitiser
12 x 47ml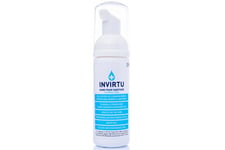 HFR0050 – B2035
Invirtu Pocket Size Pump Bottles
30 x 50ml
For use in personal workstations desk top pump hand sanitisers are most appropriate, we suggest: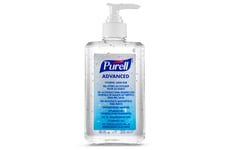 GJ9263-12
Purell Advanced Hygienic Hand Rub
12 x 300ml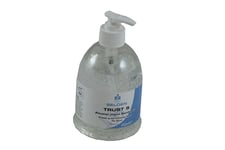 SC053L
So Sterile Hand Sanitiser
6 x 450ml
In relatively small workplaces with limited footfall, bulk fill sanitisers are available, including: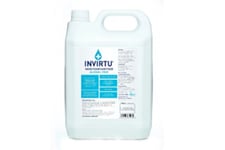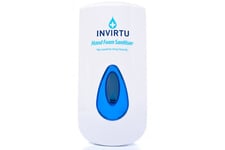 HFR0005-B2035
Invirtu Bulk Fill Hand Sanitiser
1 x 5L
and IHFD001R Dispenser
In larger environments, with heavy footfall, we recommend that fully controlled, dispensing sanitiser systems are used. The following recommendations offer both effective solutions and good cost in use: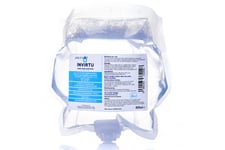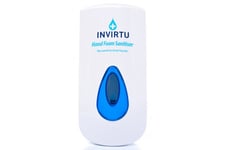 HFR0800-B2035
Invirtu Hand Sanitiser pouches
6 x 800ml
and HFD001P Dispenser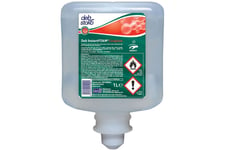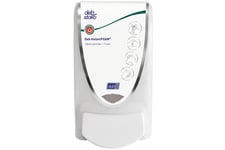 DIS1000ML
Deb InstantFOAM Sanitiser
6 x 1L
with INF01CON/FOL Dispenser*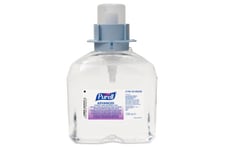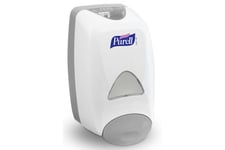 GJ5196-03
PURELL Hygienic Hand Sanitising Foam FM
3x1200ml
with GJ5129FOL Dispenser*
Note: * dispenser available free-on-loan
If you have a large reception area, with a high visitor footfall, a practical and smart looking option, would be to place a sanitising station stand where your visitors are expected to pass. This is an alternative solution to a wall mounted dispenser.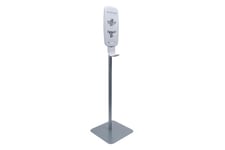 GJ2423-DS
Purell Sanitising Station Stand
Each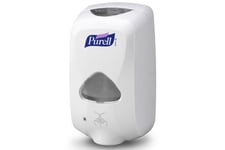 GJ2729
Go-Jo TXF Touch Free Dispenser for Station Stand
Each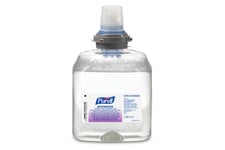 GJ5396-02
Purell Hygienic Hand Sanitising Foam
2 x 1200ml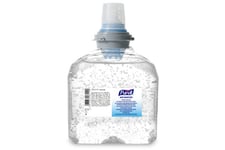 GJ55476-02
Purell Advanced Hygienic Hand Rub
2 x 1200ml
As well as access to sanitiser products, you may also wish to supply your employees with facial tissues to contain the spread of infection from sneezing and coughing. A good value for money option here would be: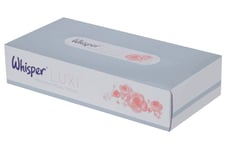 FF0112CO
Whisper Mansize Tissues 2ply
24 x 100 tissues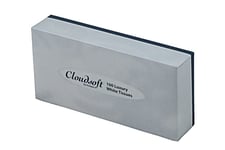 TIS1120
Cloudsoft facial Tissue 2ply
36 x 100 tissues
Hard surface disinfection
It is important to ensure that all hard surfaces are regularly cleaned and sanitised, particularly the hotspot areas for infection concentrations such as doors and particularly door handles; desk and working surfaces; items on the desktop such as telephone handsets, computer keyboard and mouse; control buttons on office machines; and dispensers and appliances in staff kitchen, canteen and communal areas.
If you require a ready to use hard surface sanitiser, we suggest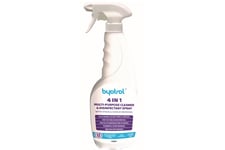 SLR0750-L002A
Byrotrol 4 in 1 RTU Trigger
6 x 750ml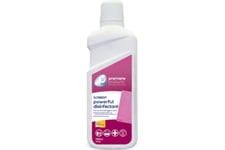 06085
Premier Screen Disinfectant
12 x 750ml
For users of concentrate products, who which to make up solutions for mopping, pelican pump or trigger bottle application, we recommend: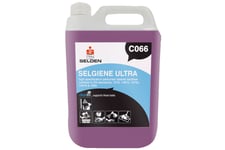 SC0665L
Selgiene Ultra Virucidal Cleaner
1 x 5L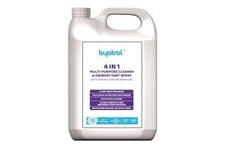 11082
Byrotrol 4 in 1
1 x 5L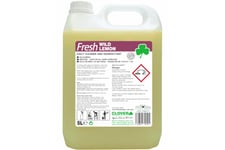 202
Clover Wild Lemon Fresh
1 x 5L
For ease and convenience, some customers may wish to use sanitiser wipes for small or difficult to reach areas; our recommendations include: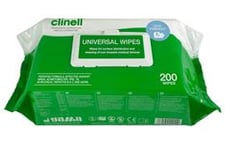 GCW200
Clinell Universal Sanitising Wipes
6 x 200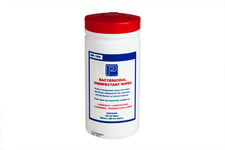 7200
Premier Antibac Surface Wipe
1 x 160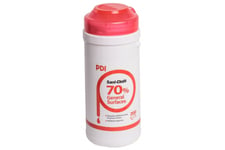 PDXP00285
PDI Sani-Cloth Alcohol Surface Wipes
1 x 200
Computers and keyboards wipes
For desktop electrical equipment, and especially computers and keyboards, you are advised to use specialist sanitising wipes in order to minimising the risk of damaging equipment.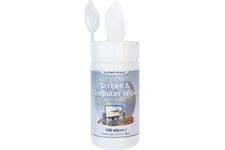 ETTEL100
Computer and Phone Antibac Wipes
1 x 100
Door handle cover protection
Doors and especially door handles are well known infection hotspots in the workplace. Purehold door cover products provide lasting protection against infection.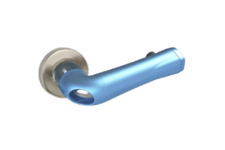 PH-LV-001
Purehold Lever Antibacterial Door Handle Cover*
Each
*Subject to minimum order of 4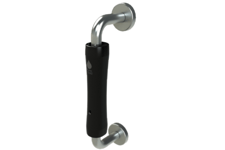 PH-PULL-BK
Purehold Pull Antibacterial Door Handle Cover
Each
*subject to minimum order of 4
Janitorial products
In addition to the sanitising hard surface cleaner, you will also need to apply the product using appropriate hardware.
For all surfaces other than floor surfaces, such as tables, desks, kitchen counter tops, a hard wearing cloth will be sufficient; here we would recommend yellow (to denote infection control) colour coded cloths: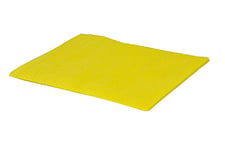 NW57377
Clean & Clever
Medium Weight Cloth Yellow
1 x 50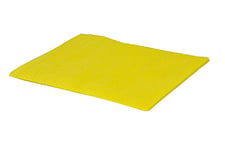 NW57382
Clean & Clever
Heavy Weight Cloth Yellow
6 x 25
For effective application of sanitising chemicals to hard floor surfaces, you should use a mop and bucket system. Again, we recommend yellow colour coding to denote that they are being used for infection control.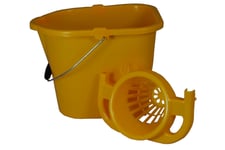 WQ12YE
Exel Mop Bucket & Wringer Yellow 14L
Each
Mops that can be used with this bucket and wringer include: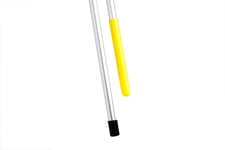 NW67620
Exel Handle Yellow
Each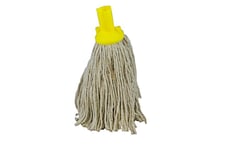 PYYE2005O
Exel Yarn 200G Mop Yellow Ferrule
Each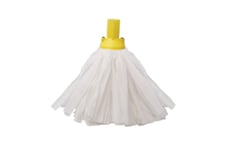 PSYE1205O
Big White Exel Mop Head No12 Yellow
Each
Where you have an on-site laundry, we recommend that you use dissolving laundry bags to collect together items which may have been exposed to contamination, and then place the bag together with the contents directly into your washing machine.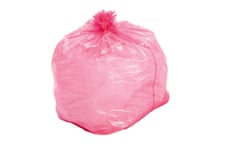 DISSOLVO
Dissolving Red Laundry Bags
1 x 200
Personal Protective Equipment
When regularly sanitising your working environment, it is important to work in a safe manner, following your organisation's COSHH standards. We list here a range of PPE products designed to give you full protection.
Eye Protection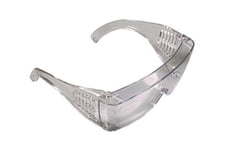 BBBS
B Brand Boston Spectacle
Each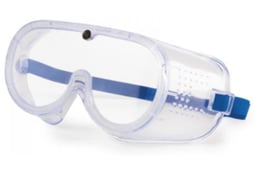 54450
Direct Vent Safety Goggles
Each
Hand Protection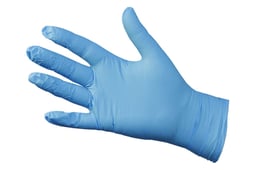 NW56865 - 8*
Blue Nitrile Glove Powder Free
1 x 100
*Available in small, medium, large or X-large
Body Protection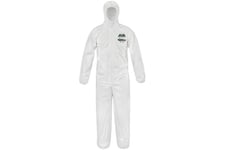 LKEMN4281
Micromax NS Hooded Coverall (Small)
Each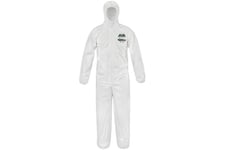 LKEMN4282
Micromax NS Hooded Coverall (Medium)
Each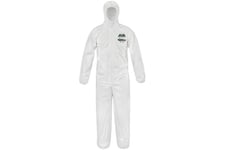 GLKESGP5281-L
Safeguard GP Hooded Coverall (Large)
Each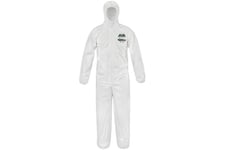 LKEMN4284
Micromax NS Hooded Coverall (X-Large)
Each
Foot Protection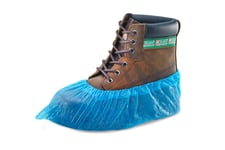 DOSB16
Disposable Overshoe 16" Blue
1000 Pairs